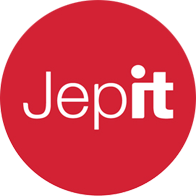 IT-MANAGER SERVICES
SWIFTLY, FLEXIBLY JA PROFESSIONALLY!
IT Specialist / Manager service provides expertise in handling of the customer's daily IT routines , IT procurement and installations of both software and development projects. The purpose of the service is that your organization's IT Specialist / Manager is not committed to any software or hardware vendor , but creates a business point of view in the IT - systems and to help keep them up to date , and is involved in facilitating the decision-making.
Jepit Oy performs normal daily IT support and network maintenance. In addition , by agreement, we also handle other contacts with other IT suppliers. Jepit Oy operates principally in the greater Helsinki area.